CALL
or
EMAIL
I have three products on my shelf.

COMMITMENT
KNOWLEDGE
INTEGRITY...and they're not available a'la carte.
I'm Lisa Wadey and thanks for taking a few moments to visit. I specialize in Scottsdale area and Paradise Valley homes, and I welcome you to consider me a trusted and valuable Realtor resource.

Whether you are looking for a new home, investment or land, or you are in the preliminary stages of a Scottsdale area real estate search, you have found the best in professional service.

Please use the convenient links below to call or email me. If you would like me to contact you, please provide your information here.
Success

To laugh often and much;
To win the respect
of intelligent people and
the affection of children;
To earn the appreciation
of honest critics and
endure the betrayal
of false friends;
To appreciate beauty,
to find the best in others;
To leave the world
a bit better,
whether by a healthy child,
a garden patch or
a redeemed social condition;
To know even one life
has breathed easier
because you have lived.
his is to have succeeded.

- Bessie Stanley
Lisa M Westcott

I am a Scottsdale area Realtor servicing North Scottsdale, Paradise Valley, Phoenix and other areas including the greater Maricopa County, AZ areas.

Consider me your source for professional real estate services.

With years of experience as a Scottsdale Realtor specializing in Scottsdale, Paradise Valley and Golf Course Communities, I help both buyers and sellers meet their real estate objectives. I work tirelessly on your behalf to make your next home buying or selling experience a pleasant and successful one.

When selecting a Realtor or real estate agent in Scottsdale, North Scottsdale, and Paradise Valley, strong knowledge of the community, strong negotiation skills, and a commitment to providing excellent service are all crucial elements.

Nothing satisfies me more than seeing the smiles that come with a successful real estate transaction.

Thanks again for considering me as your Realtor.

* Commitment, Knowledge, Integrity

* Years of experience in Scottsdale, Paradise Valley and Golf Communities focusing on luxury properties and estates.

* Designated Scottsdale Realtor which means I maintain the highest possible standards as a real estate agent.

* The Realtor designation means that I am a member of the National Association of Realtors and act according to a specific code of Scottsdale, area Realtor ethics which guarantees the optimum level of service for your real estate needs.

* Philantrhopy-I am partnered with Scottsdale Healthcare and Childhelp USA giving a portion of my earnings through my real estate endeavors. Ask me how this can benefit your charity of choice.
DON'T WORRY...THE MARKET
WILL COME BACK!
In the last 30 years, although sales of existing homes have gone up and down like a rollercoaster, prices have increased at a steady pace.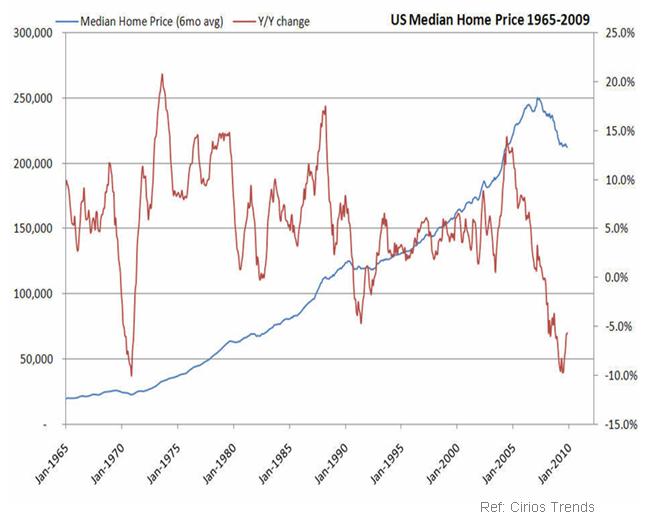 Below is an explanation of when & why prices rise and fall.
1979 - 1982: In October, 1979, Fed Chairman, Paul Volcker, restricted the growth of the money supply, which in turn, caused interest rates to skyrocket.
Interest rates rose from 12.5% (Sept. 1979) to the peak of 17.48% in 1982!
Inflation plagued the economy and unemployement rose from 5.9% in 1979 to 10.8% in December 1982, which put the U.S. in a deep recession.
EXISTING HOME SALES DROP 61%!
1982 - 1987: Congress stepped in and deregulated Savings & Loans. This gave them the power to invest directly in service corporations, make real estate loans without regard to the geographical location of the loan, and authorized them to hold up to 40 percent of their assets as commercial real estate loans.
REAL ESTATE BOOMS!!!
1988 - 1992: The Savings & Loan Crisis HITS. 747 S&Ls in the United States FAIL. REMEMBER THE "KEATING FIVE"?
President Bush enacts the S&L Bailout Plan. SOUND FAMILIAR?
The ultimate cost of the S&L crisis is estimated to have totaled around $160.1 billion, about $124.6 billion of which was directly paid for by the U.S. taxpayer. SOUND FAMILIAR?
The accompanying slowdown in the Finance Industry and the Real Estate Market may have been a contributing cause of the 1990-1991 economic recession.
EXISTING HOME SALES DROP 25%!
1993 - 2000: Interest rates drop, fluctuating from 8.12% in 1993 to 8.32% in 2002.
EXISTING HOME SALES ARE ON THE RISE
AND PRICES INCREASE AT A STEADY RATE
CAN YOU SAY .COM? Tech Stock becomes KING. Companies see their stock price shoot up when they add .com after their name. Life is GOOD....for a while anyway.
The dot-com bubble burst on March 10, 2000. The crash wiped out $5 trillion in market value of technology companies from March 2000 to October 2000.
2001 - 2007: Enter Alan Greenspan. In an effort to bring us out of a recession after the .com BUST and 9/11, Greenspan dramatically eases credit.
Baby Boomers decide that the stock market won't provide them with sufficient assets to retire. They take advantage of real estate markets and low down payments to speculate in residential real estate.
Investors step in, buy up as much as possible and lie about owners occupying homes.
Buyers overbid because they thought they could FLIP the house and make a killing.
Lenders provide loans to Buyers who could not qualify.
THE REAL ESTATE MARKET GOES CRAZY!
HOMES SELL LIKE HOTCAKES AND PRICES ARE DRIVEN UP TO RECORD LEVELS!
It seems that this market will last forever and we will all be rich!
2007 - 2009: Oops! The BUBBLE BURSTS. It had to end, right?
The Bad News: HISTORY REPEATS ITSELF.
The Good News: HISTORY REPEATS ITSELF.
With the DRAMATIC increase from 2001 - 2007, the Market HAD TO correct itself...DRAMATICALLY!
So, here we are. It's been hard...but as you can see by the chart below, the Arizona market is in recovery. The horizontal line at 100 means we are in a "balanced market" (an equal number of Sellers and Buyers).
Since June of 2009, we have been in a "Seller's Market". This information may be a little skewed because people are buying up the foreclosures and REO's, but on a whole, the Arizona Real Estate market is in recovery.
Scottsdale, North Scottsdale, Paradise Valley, Phoenix, Mesa, Tempe Homes and Properties For Sale

This section is designed to assist home sellers in Scottsdale, North Scottsdale, Paradise Valley, Phoenix, Mesa, Tempe, and surrounding Maricopa County, AZ areas.

Selling your home can be a complex process. As a seasoned listing agent, I will help you with the entire home selling process. As your listing agent, I will help you get the best price for your home and help sell it in the fastest possible timeframe.

Selling a home here in Scottsdale, North Scottsdale, Paradise Valley, Phoenix, Mesa, Tempe, or any other area means a comprehensive plan must be in place. If you select me as your listing agent, I will:

* Provide you with a free home valuation to help determine your home's worth.
* Review comps in the area to show you what is happening in Scottsdale, North Scottsdale, Paradise Valley, Phoenix, Mesa, Tempe, and surrounding Maricopa County, AZ areas.
* Negotiate on your behalf to receive the most money for your property and home.
* Network with other real estate professionals here in Scottsdale, North Scottsdale, Paradise Valley, Phoenix, Mesa, Tempe, and surrounding Maricopa County, AZ areas as well as throughout other relevant areas to find the perfect buyer for your home.
* Arrange showings of your home that work in conjunction with your schedule.
* Advise you how to best prepare your property for potential buyers to view.
* Engage in a comprehensive advertising campaign to give your home the ideal amount of exposure.
* Utilize technology including my personal web site to showcase your property to other real estate agents along with potential home buyers.
* Work with you through the complex paperwork and legal issues that can impact the sale of your home.
* Represent you in a manner that is both professional and thorough
* Tailor the sale of your home to the area of your property and to each of its unique features.